Tobacco Shadow

The Shadow line represents Nay's lifestyle full of magic and rebellion.
Our legion is always looking for new adventures and new mysteries to unravel, thus the recipes in this exclusive book were revealed.
Our faithful love the unique sensations that our old recipes provide, but are they ready for this new experience?


the hidden secrets
in the shadow

Stealth separation and cut of the best tobacco (Burley)

It happens one of the Elemental processes of Alchemy (Conjunction)

The mix is stored in an unknown place.

At a later time the tobacco is ready to harvest all its power

One last element of the Magic potion is added.

The spell is ready to be used.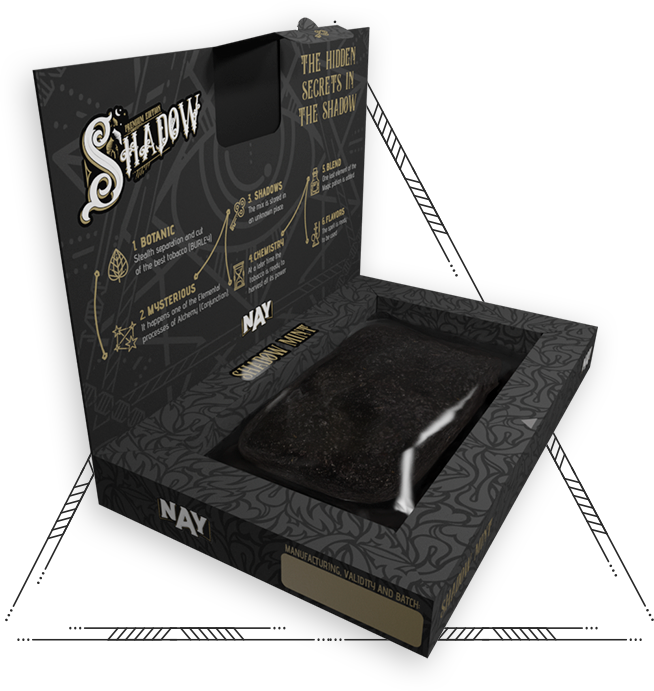 Hidden in the shadows was found the recipe for the flavor that brings back satisfaction.
Shadow mint was only revealed to a few privileged members of Nay society.



Aged in American Bourbon barrels, this proposal combines the striking and accentuated flavor of dark tobacco with the refreshing power of mint. Get ready to let yourself be enchanted by the magic of this unique and exclusive essence.